CrossFit is a lifestyle characterized by safe, effective exercise and sound nutrition. CrossFit can be used to accomplish any goal, from improved health to weight loss to better performance. The program works for everyone — people who are just starting out and people who have trained for years.
The magic is in the movement. CrossFit workouts are different every day and can be modified to help each athlete achieve their goals. The workouts may be adapted for people at any age and level of fitness.
CrossFit uses safe, effective, and efficient movements similar to those you use every day in life.
In CrossFit workouts
Yes. Everyone can do CrossFit regardless of age, injuries and current fitness levels. The program is modified for each person to help him or her safely become healthier and fitter. Grandparents and Olympians can perform modified versions of the same general workout.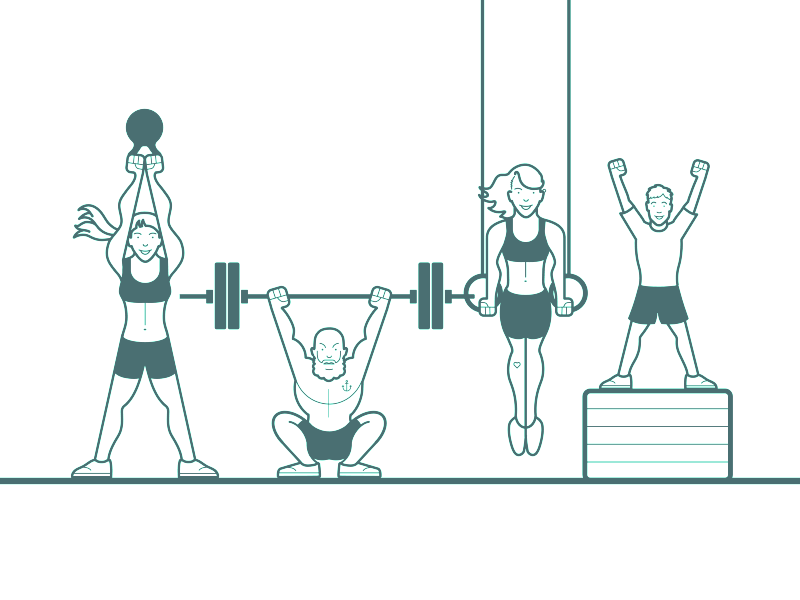 How will I get fitter with CrossFit?
CrossFit improves general physical preparedness (GPP). We have designed our program to elicit as broad an adaptational response as possible. CrossFit is not a specialized fitness program but a deliberate attempt to optimize physical competence in each of 10 fitness domains: cardiovascular/respiratory endurance, stamina, strength, flexibility, power, speed, coordination, agility, balance and accuracy. CrossFit was developed to enhance an individual's competency at all physical tasks. People who do CrossFit are prepared for all challenges, whether they come in the gym, on a playing field or as part of daily life.